A roof deck is a base on which the entire roof of a structure depends on.The decking solutions we provide are durable, have high load bearing capacities and offer aesthetic appeal.
We at CLADME know how important robust decking solutions are for the integrity of modern structures. That is why we only rely on the best suppliers from Europe for our decking solutions. CLADME's decking profiles are galvanized and help clients build structures that are resistant to frost and corrosion while providing insulation benefits. The material is delivered by renowned manufacturers such as ARCELOR-MITTAL STEEL and is in compliance with ISO 9000.
Our roof decking solutions offer clients roofing solutions that are designed to facilitate water drainage and can work as permanent formwork for reinforced concrete structures.
Benefits
CLADME's decking profiles come with the following benefits:
– Purlinless roof structures
– Large span load-bearing structures
– Lightweight
– Quick installation
– Suitable for both large and medium sized buildings
Uses
We have provided roofing solutions to clients who hail from variety of industries from commercial facilities such as warehouses to industrial facilities such as agricultural and logistics centers. We also provide roofing solutions for new and renovated facilities.
Finishes
CLADME's single skins are available in the following materials
– HPS200
– Polyester
– Polyester mat
– Aluminum
– PVDF
– Perforated
– Stainless steel
– Anti-condensing
Anti-Condensing
Structures usually incur problems due to water vapors. External factors such as these may damage expensive investments such as machinery that is stored inside the structure and may even corrode roofing over time. In order to prevent such issues developers often apply anti-condensation finishes on roofing profiles to prolong the life of the structure. Anti-condensing coating PVC (F) from CLADME makes our products food safe and offers the following benefits –
– Keeps size of the panels consistent through the years
– Facilitates acoustic properties
– Offers fire resistance properties
– Makes structure resistant to foreign elements such as bacteria
Table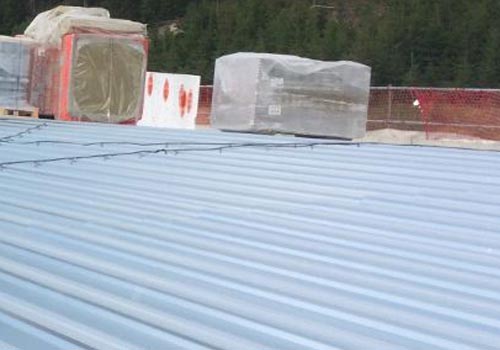 Decking profiles with high load bearing capacities