CLADME's standing seam is known to be a high performance and versatile metal roofing system.The product is based on reliable and proven principle of zipped joints for the construction of pitched, curved or virtually flat roofs.
Standing seam systems from CLADME are valued for covering roofs with wide surfaces especially on bigger developments. Theversatile metal used in their manufacture, high thermal conductivity and beautiful design makes them suitable for industrial buildings, airports, stadiums etc.
The design and aesthetic appeal of our standing seam roof systems offer a unique combination of functionality and elegance.The rigid profile design gives each panel span capability.
Roll formed single panels have no joints since the strips are sealed together by hidden fixed clips. This prevents external elements such as rainwater from dripping through.
Benefits
CLADME's standing seam systems come with the following benefits:
– High fire rating (AA Rating)
– Weatherproof but allows ventilation: ideal for countries with high humidity
– No visible holes or penetrative fixings
– Versatility of the material make the product appropriate for low pitch roofs
– Can be adapted to any length and thickness
– Low corrosion
– Panels are designed to slide over one another to accommodate thermal movement
Availability in Different Sheets
CLADME's standing seam systems are available in the following materials:
– Aluminum
– Copper
– Zinc
– Stainless Steel
Paint Finishes
CLADME's standing seam is offered in any color in PVDF, Polyester or ARS coatings.
Our team of experts can provide support for any technical and design issues that you come across from the initial planning phase to the final installation. Please contact us for further information.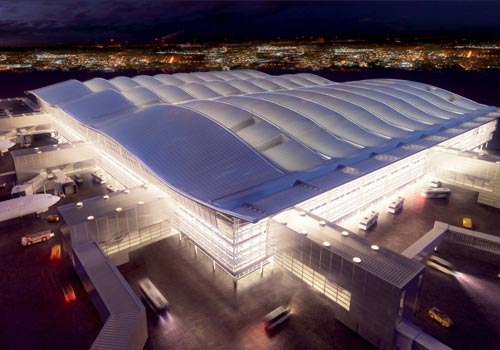 Standing Seam Roof of Airport