CLADME's sandwich panels with expanded polysterene (EPS) cores are suitable for the construction of external roofing systems for modern developments.
Our EPS core sandwich panels for external roofs are designed according to strict requirements against atmospheric corrosion and while keeping properties such as insulation in mind.
Sandwich roof panels for simple external roofs from CLADME,where high fire-resistance is not required, have EPS cores for insulation. The panels can be applied as interior and exterior roofs in constructions such as industrial facilities, agricultural and commercial facilities to simple insulation. The panels are designed to be lightweight which makes them easier to transport and carry onsite. In addition, properties such as high thermal insulation and tight joints preserve the structural integrity of roof structures.
We also offer external wall panels to go along with the external roof panels.
Finishes
Our roof sandwich panels for cold fire rated system comes with the following external finishes:
Outer sheet 

– Trapezoidal 

Inner sheet  

– Flat 

– Lined 

Coatings
Our roof sandwich panels for cold storagescome with the following coatings:
– Polyester
– PVDF
– PVC(F) Foodsafe
– Other
Table


CLADME's sandwich panels for external roofs are available in other lengths, thicknesses and accessories. Please contact us for more information.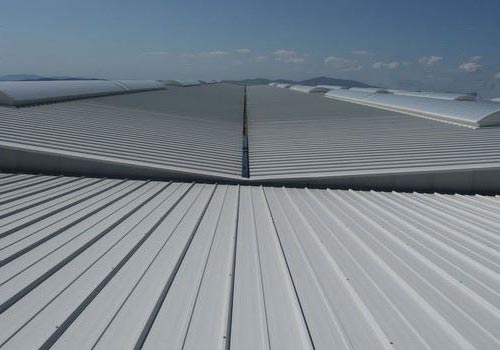 For external roofs, both MW or PIR can be used