CLADME's mineral wool sandwich panels are ideal for the construction of spaces that must adhere to the highest standards for fire rated systems and energy efficiency.
Our fireproof sandwich panels are designed with high load bearing capacities and are easy to install. Their inflammability makes them ideal solutions for the construction of industrial properties,commercial properties, office buildings, or cultural institutions where fire resistant materials are regulatory requirements for construction.
This is why our products are highly valued for the development ofmodern structures. Properties such as a low U-value, durability and a complete range of technical solutions allow us to provide creative solutions according to a range of constructional demands. In addition, these panels require little maintenance and have a long life span. Quality thermal and sound insulation also add more value to a project. 
We also offer fire rated wall panels to go along with the fire ratedroof systems.
Finishes
Our roof sandwich panels for cold fire rated system comes with the following external finishes:
Outer sheet 

– Trapezoidal 

Inner sheet  

– Flat 

– Lined 

Coatings
Our roof sandwich panels for cold storagescome with the following coatings: 
– Polyester
– PVDF
– PVC(F) Foodsafe
– Other 
Table

CLADME's fire rated sandwich panels for roof systems are available in other lengths, thicknesses and accessories for air tight and fireproof constructions. Please contact us for more information.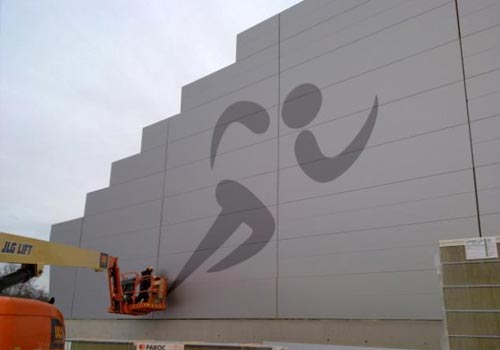 We also offer print on the sandwich panels according to your needs